Photos
(Last updated:  July 28, 2018)
New photos welcome!
Pickleball Demonstration, May 30, 2018: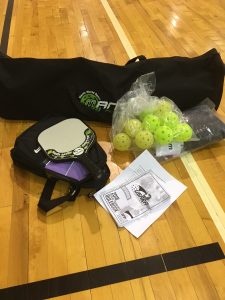 "Pickleball Starter Kit", Photo Credit: L. Braun (2018)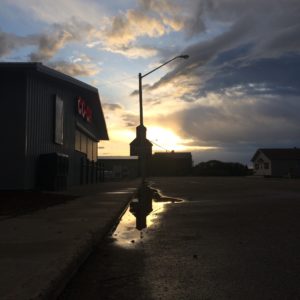 "Main Street Reflections", Photo Credit: A. Murray (2017)
Citizen of the Year Award – Winter Festival (March 2, 2018):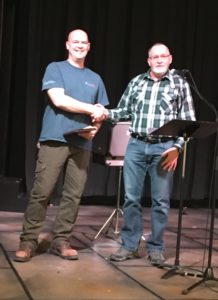 L to R:  Tim Wall (Neysa Wall not pictured), Jeff Peters (Mayor).  Photo Credit:  Lisa Braun.
After School Program Hiring: Program Coordinator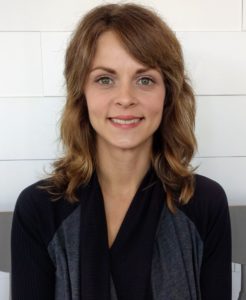 (Deidra Prosofsky).
Art on Main (August 14): Thanks to all who came out.   More photos to come.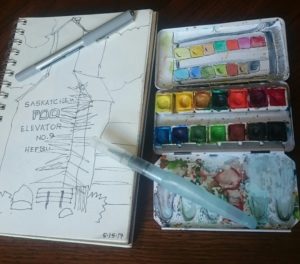 L to R:  Sketch and photo by Cathy Shields.